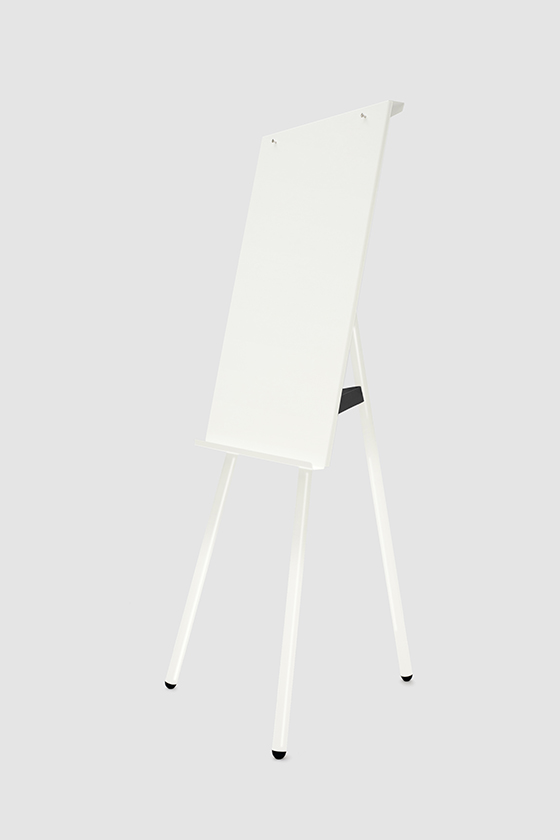 Perfect for team projects, workshops or informal meetings in this room or that, Flipchart Foldable is amazingly portable and practical. It can be folded flat and leaned against a wall ready-to-use.
Flipchart on a tripod with foldable middle leg made of aluminum and coated according to the board color or available in oiled oak. The powder-coated, magnetic metal board is available in white, black or any RAL colour on request. Accepts all standard pads. Special features: dry-wipe white board suitable for all board markers.
Special feature: The white plate has a dry wipeable surface suitable for all types of board markers.