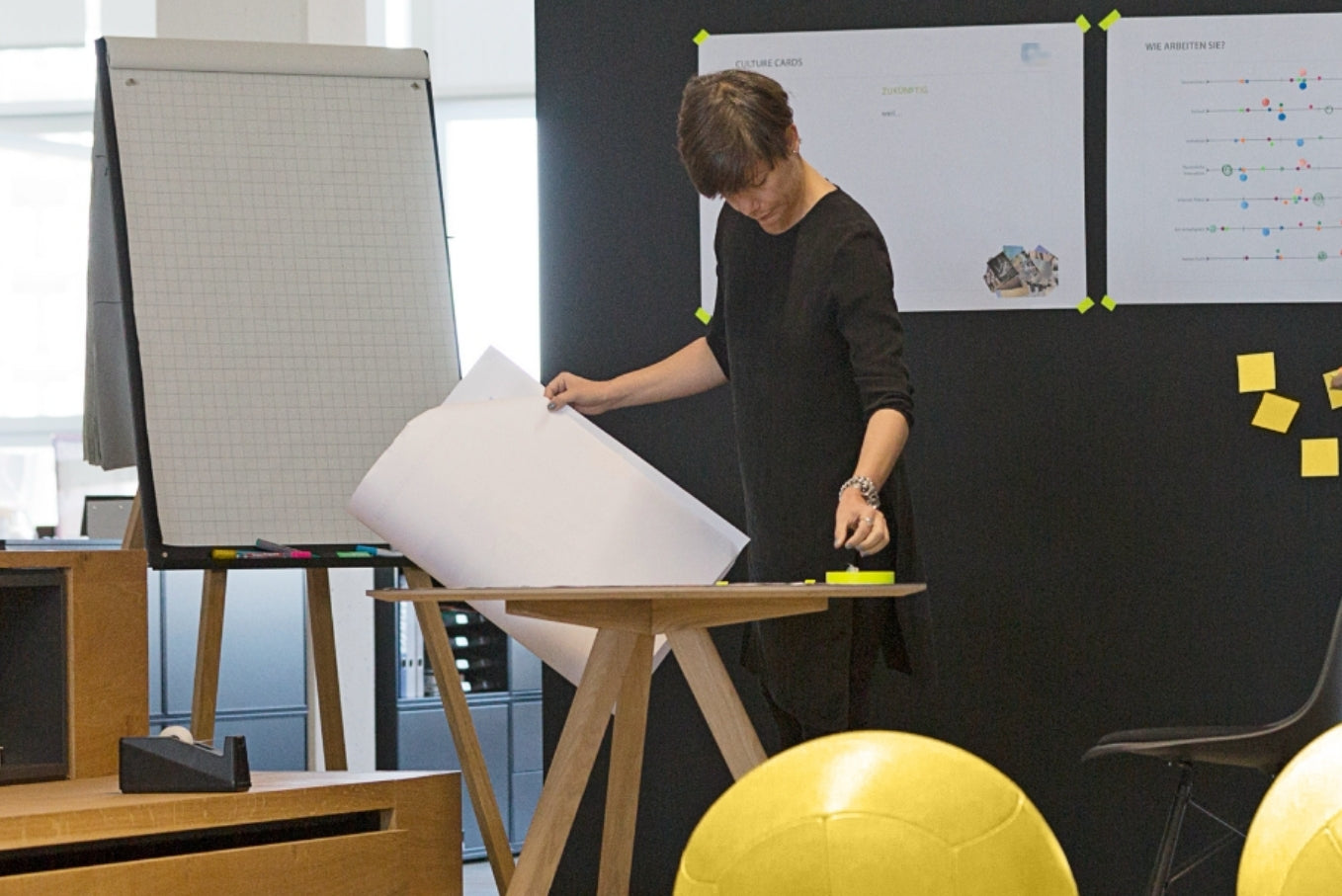 Furnish creative spaces attractively
Set up creative rooms in an appealing way
How is a creative space created? In order to be able to generate new ideas, we need an environment that inspires us, that appeals to our senses - in which we can feel comfortable. An optimal basis are bright rooms with pleasant acoustics and well thought-out furniture. Our communication tools enable every user to help shape the space and offer plenty of space to further develop content, to illustrate it and to communicate it in an understandable way.

Workshop Space
A workshop is about intensively dealing with a topic in a group. The most important requirements for this are space, plenty of work materials and communication. Large whiteboards and a flipchart offer plenty of space for free development and collecting ideas. Mobile utensil holders keep pens, sticky notes and other materials to hand at all times. In the center of the room, a table invites participants to come together and discuss.
Design Thinking Spaces
Design thinking is required in addition to enough space, flexible furniture and tools. Movable bar tables, mobile boards, storage space and a lot of material for the rapid development of prototypes. The right setting is an important success factor for creative work. Ideas should flow freely and all participants should feel free to move. The requirements for rooms in which people work creatively and collaboratively are as individual as the people behind the processes.
Open team space
Brainstorming, generating ideas - sometimes your own workplace doesn't offer enough space. Then it often helps simply to leave your familiar surroundings. This is an open area with a whiteboard and pin surfaces, as well as digital tools, where you can spread out and give space to ideas. Maybe a small creative team will come together right away. With flexible furniture, the room can be spontaneously adapted to the respective team and the task.