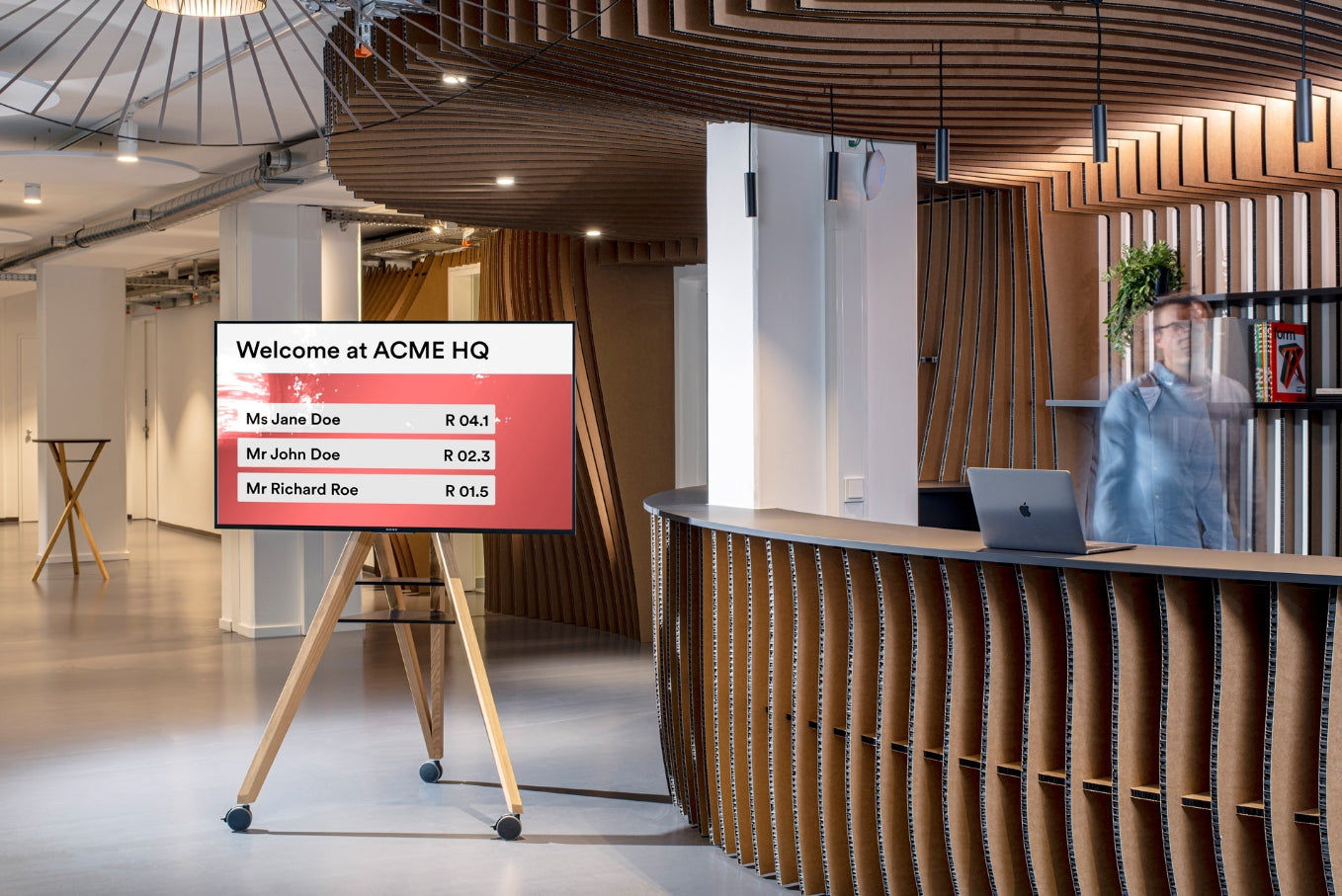 Set up reception areas - individually and personally
The reception area is the first thing visitors and customers see and is therefore crucial for the first impression. True to the motto "There is no second chance for a first impression", this area should be attractively designed and individually adapted to you and your requirements. Here are examples of different situations.
Personal or media reception
Whether you receive in person or through the media depends entirely on the situation and the event. In any case, the top priority is that visitors and customers feel warmly welcome.
Informal acquaintance
At the beginning of a meeting or a conference, there is often an informal opportunity to get to know the participants. With foldable standing tables, a relaxed and informal atmosphere can be created in every room, adapted to the number of participants.
Flipcharts as a guidance system
Showing the searcher the way to the goal, that is the purpose of every orientation system. With flipcharts on wheels, you can flexibly show your guests the way, depending on the situation and event.