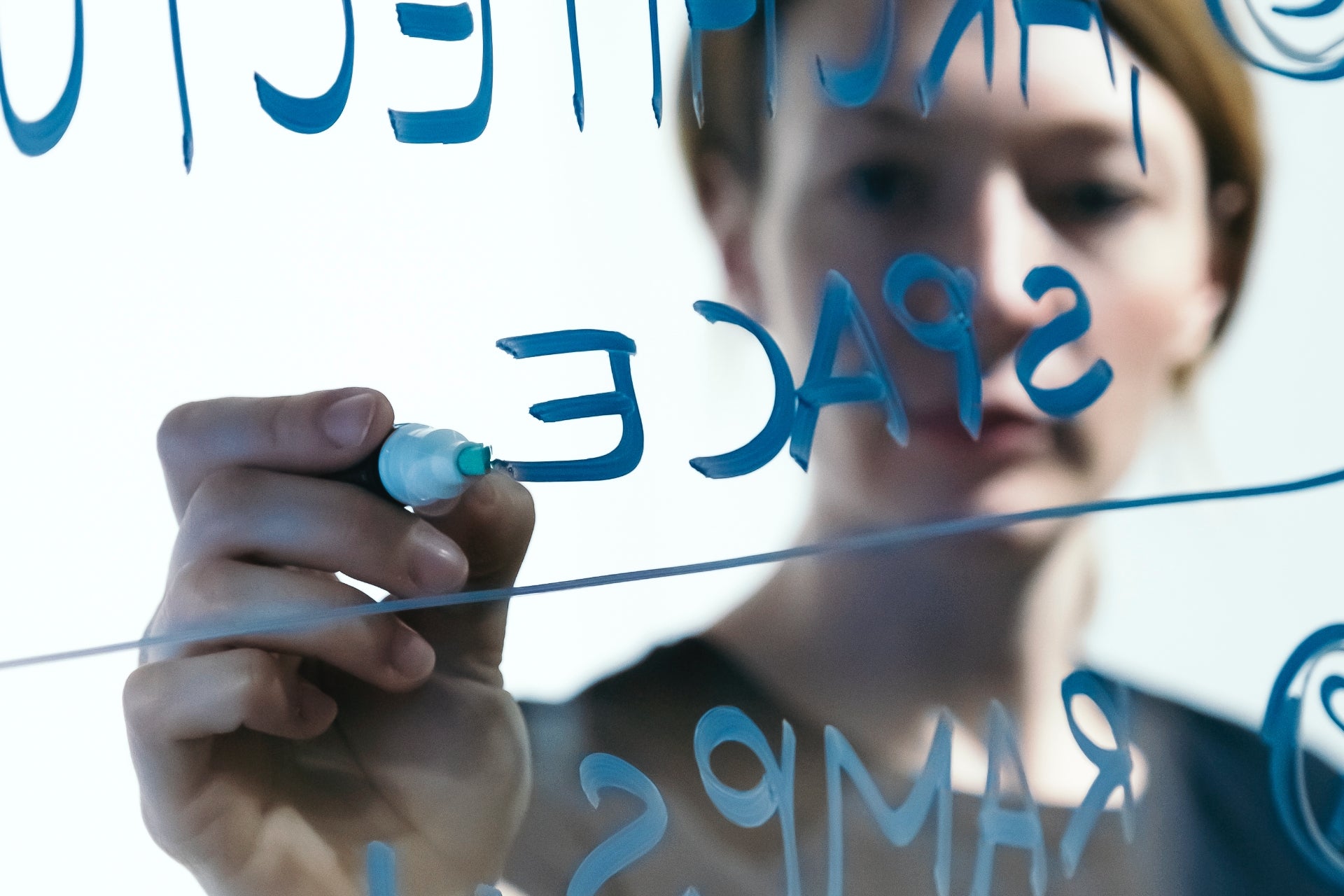 Room for concentrated work
As important as common areas within the office space are areas for undisturbed retreat to concentrate on individual tasks.
Large rooms can be structured with separating elements and divided into different areas. In addition to individual workstations and meeting areas, it is important to create places in the office for quiet and concentration.

Let yourself be inspired by our examples to create your space for concentrated work.
Team Focus Space
It makes sense to set up shielded rooms for concentrated work in small groups or confidential meetings. The central element here is a table for meeting and discussing. A monitor should be available for presentations of digital content, and whiteboards are available as an alternative for more structuring or creative work.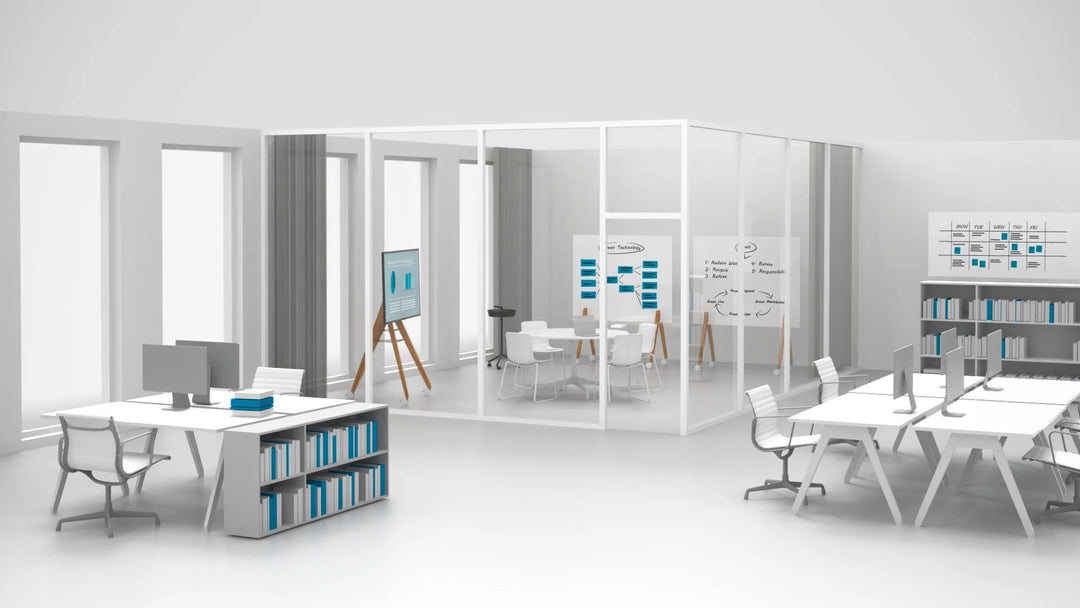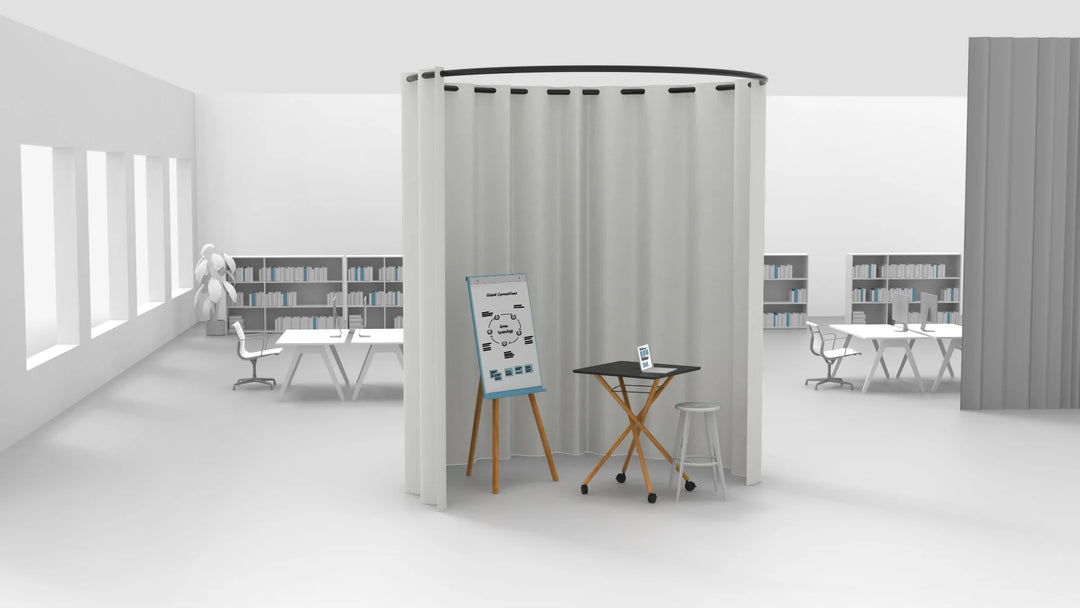 Individual focus space
A quiet space with minimal equipment that directs the focus on the subject at hand. Acoustically effective elements and material materials ensure pleasant room acoustics and enable you to shield yourself from the often turbulent everyday office life. Only a few selected pieces of furniture are needed in this room: a table for standing or sitting, with a power connection if the lap top is to be connected, and a flipchart to visualize trains of thought and collect ideas.
Open office space
Provide areas for communication and concentration, as well as for confidentiality and privacy. Large whiteboards or pin boards work as flexible room dividers. These can be connected to our Line Up shelving unit, so longer separating elements with additional storage space can be created.