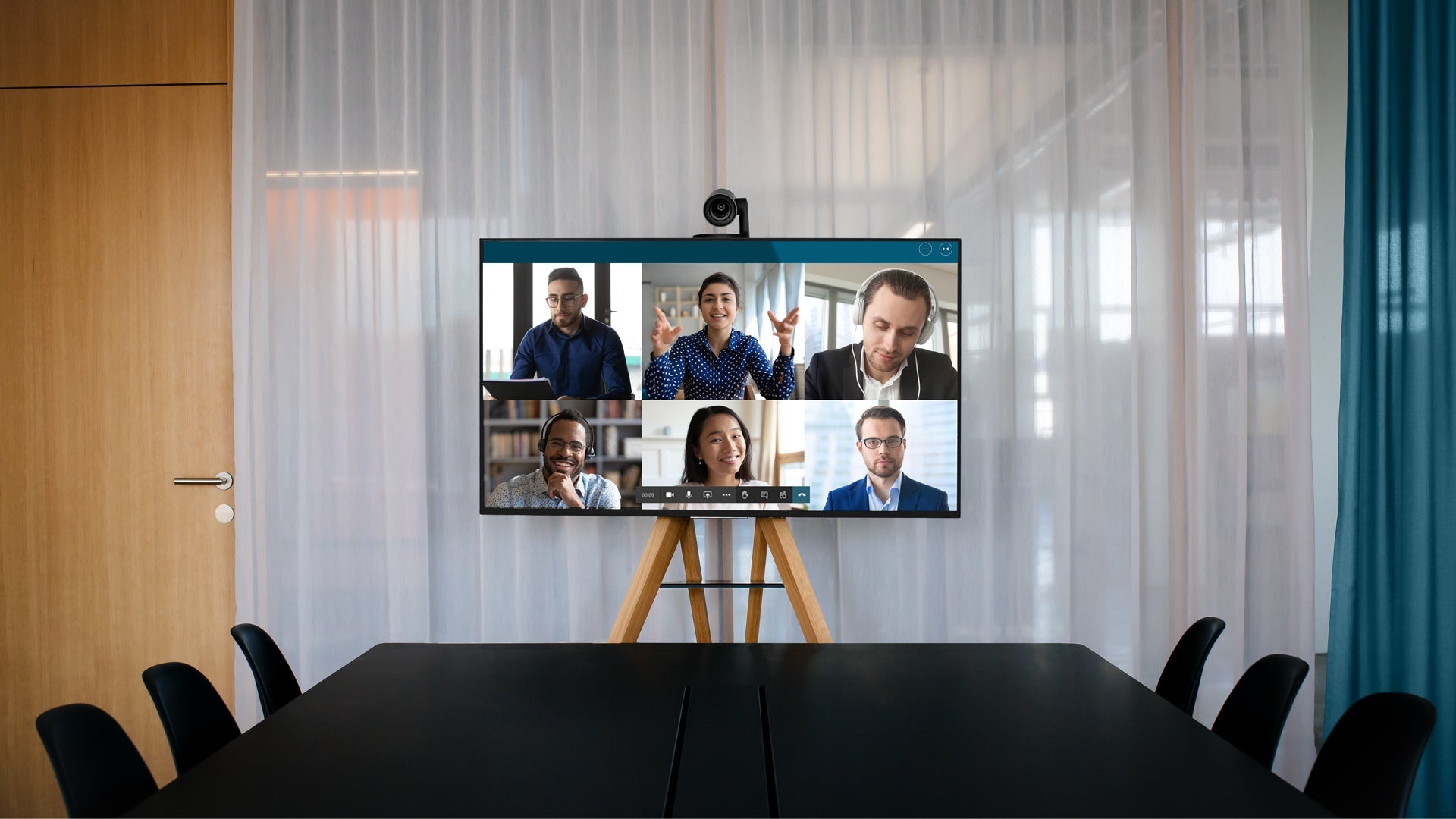 Furnishing of hybrid rooms
Working together digitally - in workshops, meetings or video conferences. Hold meetings regardless of location or be creative together in interactive workshops: Today, nobody can avoid solutions for digital and hybrid working models. However, well-equipped media and conference areas are also important for every modern company on site. Is the current solution in your company still up to date? Be inspired by our products and solutions for your media space !
Hybrid work
With hybrid work, everyone has the choice of how, when and, most importantly, from where they work best. It enables an individual coexistence of office, home office and remote work. Flexibility and mobility are required here. Our tools support you in the collaboration of colleagues on site with externally connected employees at other locations or from the home office.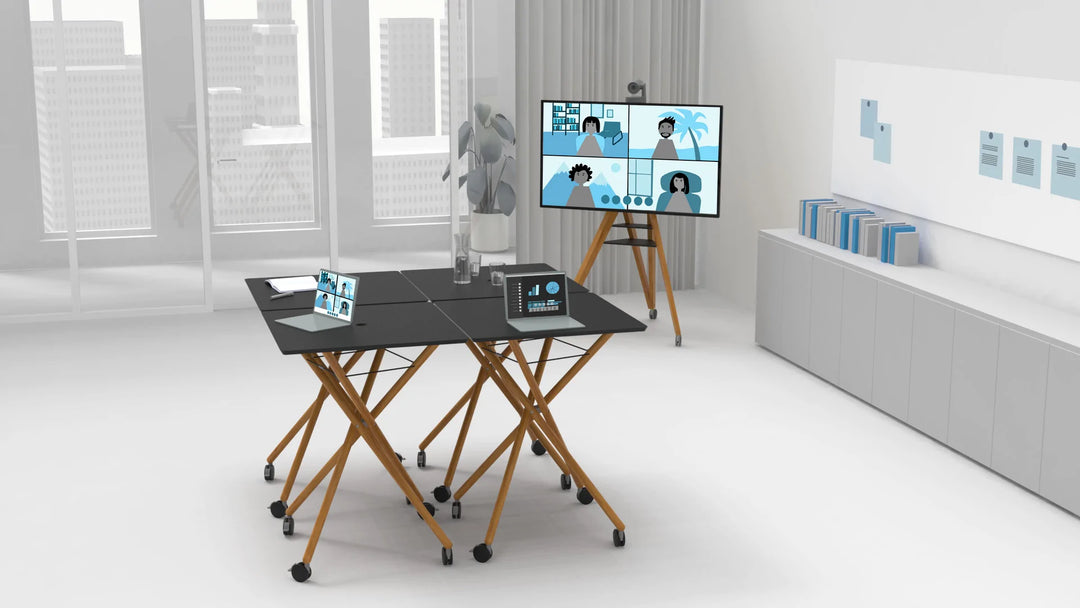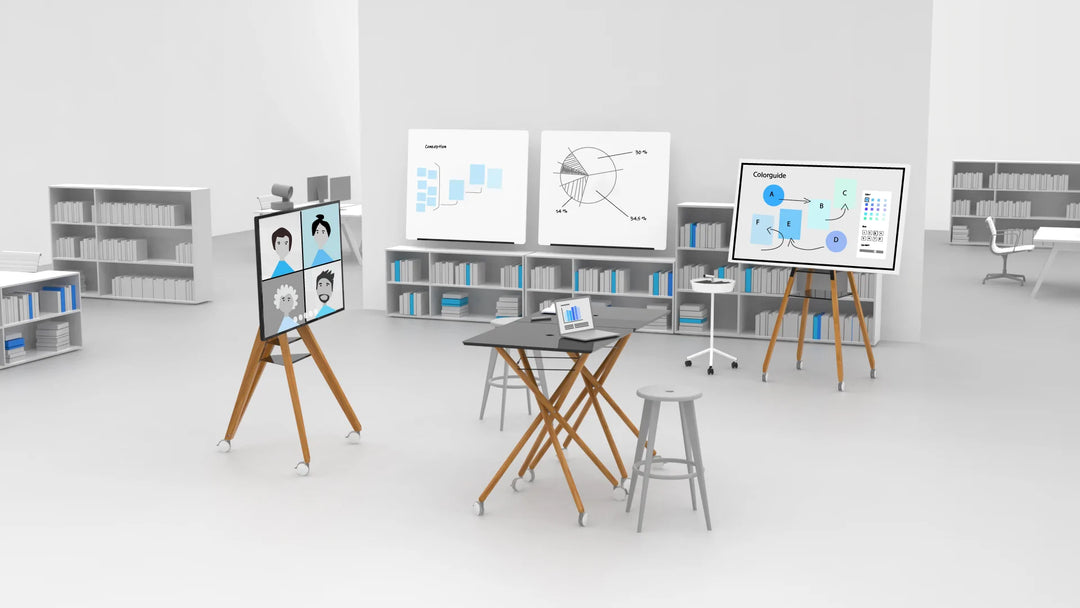 Get digitally creative
Be creative together in an interactive workshop. On the whiteboard within a video conference or directly on the digital flipchart. See our solutions for the various applications here.
The right background
A quiet background is essential for a successful video conference. So that the focus is entirely on the participants, there should be as little distraction as possible. Here, large boards can serve as privacy screens or room dividers and thus ensure a professional appearance.