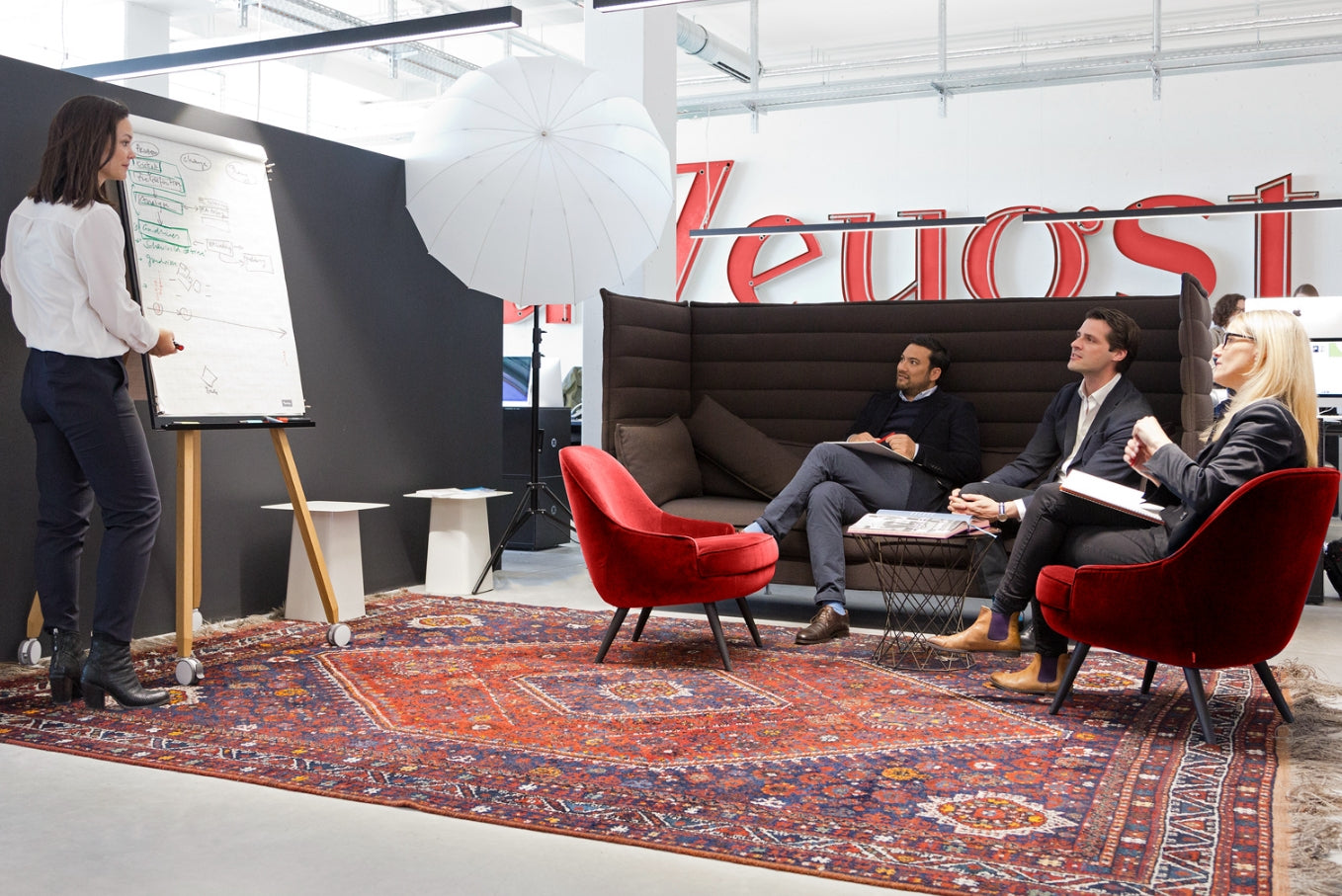 Optimally design common areas
Meeting colleagues, exchanging ideas, drinking a coffee - common areas such as break rooms and social areas ensure that people meet informally. Such areas strengthen internal togetherness, support the corporate culture and provide space for valuable interactions - whether in the analogue or digital environment. roomours offers different solutions and tools for different settings. Be inspired and offer your employees cozy and varied spaces far away from the typical office layout!
quiet zones
Leave the workplace and take a different perspective. Sometimes just looking at a magazine or book is enough to change your perspective. With enough space, multiple areas can be created and designed in the break room. With a mobile shelf, a comfortable sofa and a side table, a small reading area can be created quickly and easily in the break room or shared office.
Active breaks
Turn off your head and get out of the carousel of thoughts. But it doesn't always have to be a table tennis table or the obligatory table football. Why not just play Tic Tac Toe on the whiteboard? It doesn't have to be anything complicated to change your mind.
space for conversation
Take your mind off work and take a step back, only to be able to continue with renewed energy – retreats in everyday office life with a homely atmosphere give you new energy. Whether alone or with colleagues. With a pinboard as a privacy screen, a comfortable seat and a side table, a quiet area can be created even in small offices.