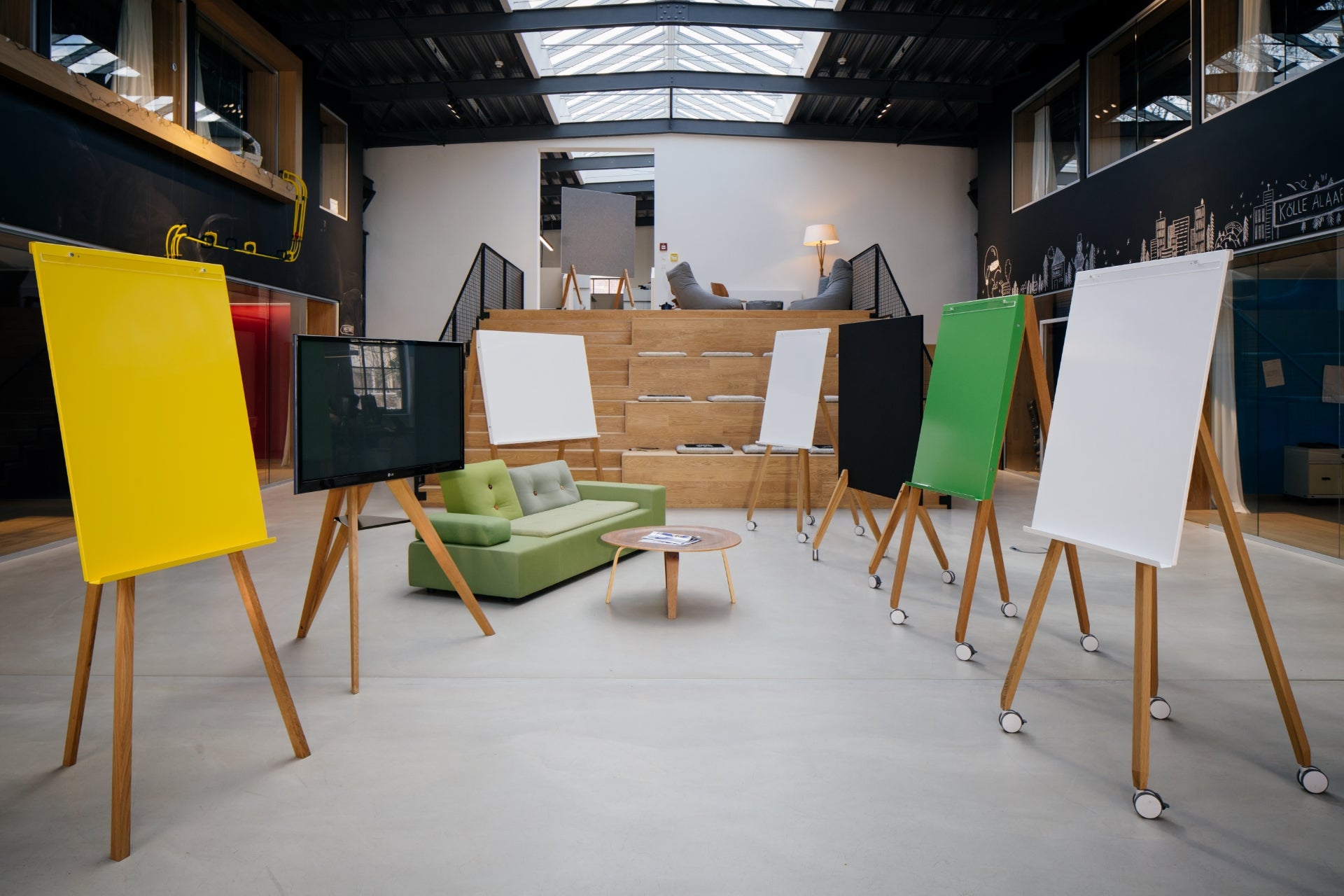 Mieten Sie ihre Tools - bleiben Sie flexibel und schonen Resourcen
Care instructions for glass boards
In the event of breakage, the ESG (single-pane safety glass) disintegrates into small pieces, mostly with an edge length of less than 3 cm, without the very acute angles that occur with ordinary glass. This reduces the risk of injury significantly compared to normal flat glass.
---
Glass - care and cleaning
When writing with glassboard markers, in most cases it is sufficient to wipe with a dry, clean microfibre cloth during daily cleaning, since the paint application is not as intensive due to the glassboard marker. A damp cloth can also be used if necessary to be used.
If you use chalkboard marker for writing, always let it dry well before you start wiping, otherwise you will only spread the liquid paint on the board. We recommend a damp microfiber cloth for cleaning.

We would like to point out that there are different qualities of board markers, if you have trouble cleaning them, you may want to try a different brand. For thorough cleaning, wipe the glass panel with water and a microfibre cloth. In the case of heavy soiling, use an alcohol-based cleaning agent.

Please note: Do not use soapy cleaning agents. Incorrect cleaning agents can make the board harder to write on and clean.
---
wood - care and cleaning
For regular cleaning, wipe the wood surface with a dry or slightly damp (not wet!) cotton cloth . Please do not use microfiber cloth, as this may cause small scratches in the wood.
Small stains or dirt can be easily removed with special furniture soap . Do not use any fat-dissolving household cleaners or steam cleaners, as these can damage the wood structure, which in the long run can also damage the elegant look of the wood surface.
Heavier soiling that cannot be removed by simply wiping can be easily removed with fine emery paper. Then treat the affected area again with a suitable furniture oil.
Water stains must first be completely dry before they can be treated. They can only be treated after they are completely dry.
Please note: Wood is a natural material that always shows differences in structure and color, making each individual product unique. Unfortunately, this also means that a wood sample or digital image of wood can only approximate the structure and color of the real product. All roomours blades are oiled to emphasize and protect the properties and natural look of the material.
The FSC-certified wood for all roomours products comes from Germany, Austria or the Czech Republic. Products with this "Forest TÜV seal" must meet strict sustainability standards and are checked regularly.
Raumtypen einrichten mit roomours