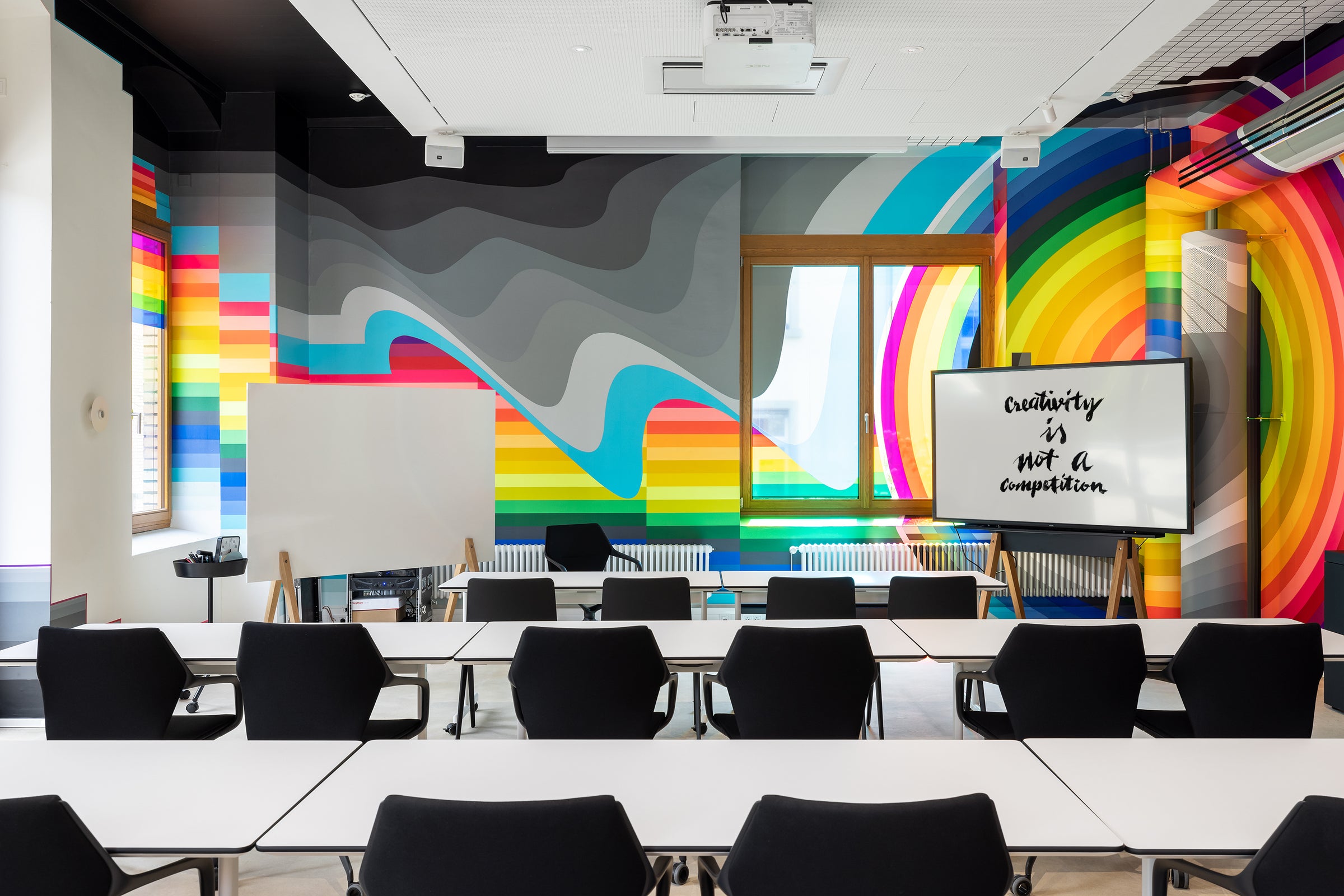 So konfigurieren Sie ihr AV - Setup
Which mounting plate do I need?
Front Row is compatible with all TV sets with VESA mount. With optional adapter plates, the TV stand can easily accommodate all screens to 65 inches. These can also be purchased individually, so Front Row can also be used if the device is changed.

Please note: The size of the device is not always decisive for answering the question of what VESA size it is is!
Find out the VESA dimension
If you don't know which VESA dimension your screen has, it's best to look it up in the data sheet of the device or on the manufacturer's website for the technical data.
Alternatively look at the back of your device and look for the threaded holes. Measure the horizontal and vertical distance of the screw holes (center to center).


Example in the picture: If the distance between the VESA holes is 400 millimeters wide and 300 millimeters high, this corresponds to a VESA dimension of 400 x 300 (VESA standard = horizontal distance in mm x vertical distance in mm).
Compatible VESA dimensions of the respective mounting plates
up to 200 x 200 mm
up to 400 x 400 mm
up to 400 x 800 mm
VESA 100x100
VESA 200x100
VESA 200x200


VESA 100x100
VESA 200x100
VESA 200x200

VESA 300x100
VESA 300x200
VESA 300x300
VESA 400x100
VESA 400x200
VESA 400x300
VESA 400x400


VESA 100x100
VESA 200x100
VESA 200x200

VESA 300x100
VESA 300x200
VESA 300x300

VESA 400x100
VESA 400x200
VESA 400x300
VESA 400x400
VESA 600x400
VESA 600x200
VESA 600x300
VESA 600x400

VESA 800x200
VESA 800x300
VESA 800x400

Raumtypen einrichten mit roomours